If you haven't already added an email to the account, you can do so in one of two ways:
Clicking the Gift Icon at the bottom of the screen.
Opening the Settings window and clicking the Update button.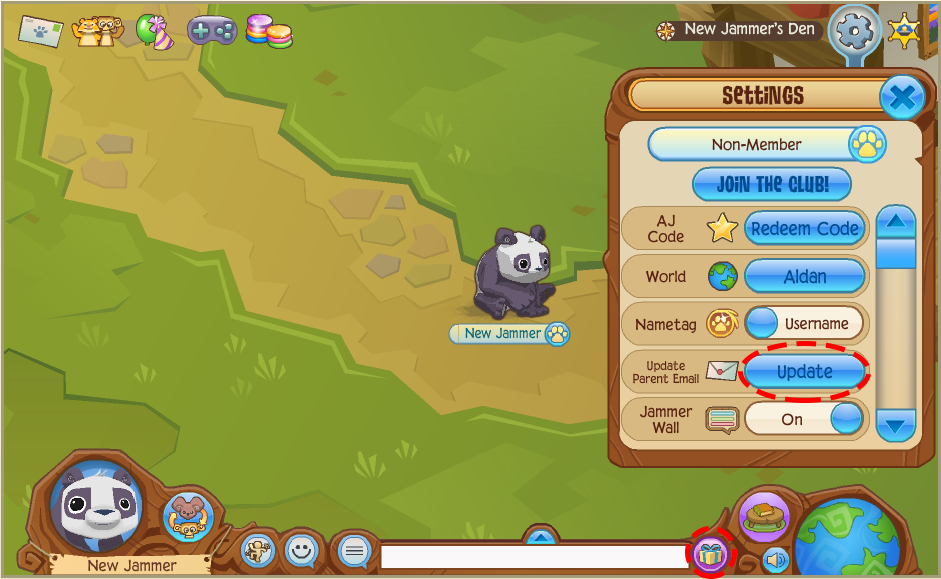 From there, follow the prompts on screen and an activation link will be sent to the email you input.
Locate the welcome email sent by Animal Jam HQ. If the email does not arrive in your inbox after a short while, check your Spam or Junk folders to assure its arrival.
Click on the link provided in the email or copy and paste the link into your browser's address bar.
Type the password you would like for your Parent Account, then click the Continue button. Your Parent Account will then be activated and you will be able to access the Parent Tools.
If you need to correct the parent email address, please "submit a request" below and include the following information:
- Animal Jam player account username
- Original email address
- Correct email address
- Membership Information