AJHQ requires parents to provide verified consent for their children to use various interactive features within Animal Jam Classic, including Safe Chat - Plus. This consent is provided through the activation of your Parent Email and Parent Tools.

Starting in our September 2018 update, Safe Chat - Plus will be available for ALL Jammers as part of our 100 Million Player celebration.
Safe Chat Plus can be enabled from the Parent Tools.
1. Visit the Parent Tools and log in using your email.
2. Select the Player Account from the drop-down.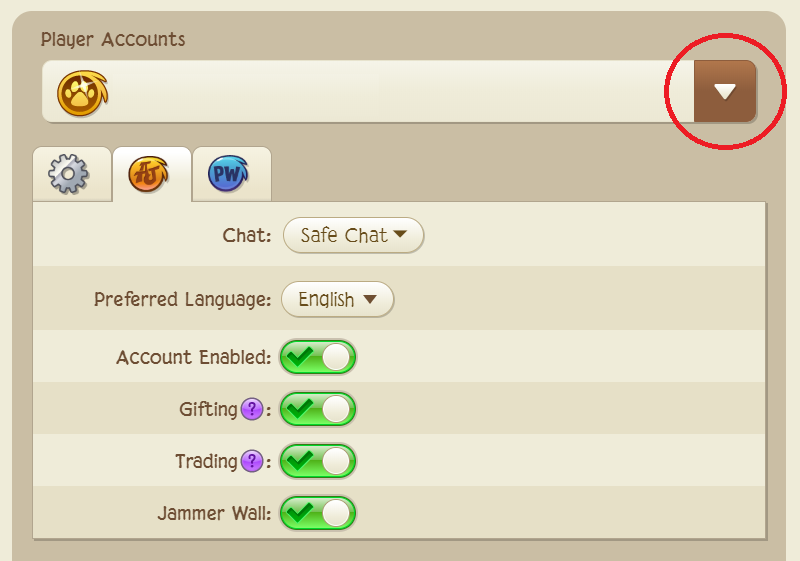 3. Make sure you select the correct game tab (AJ or PW).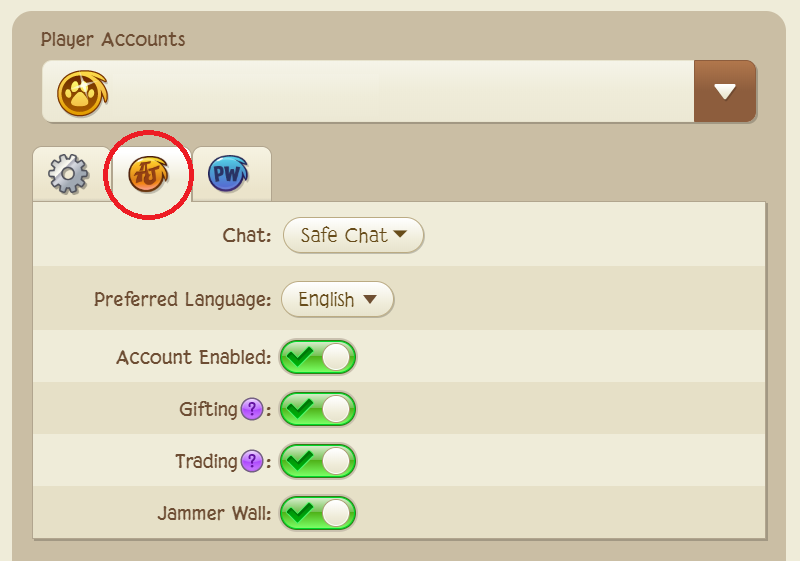 4. Click the Chat options and choose the chat you want for that Player Account.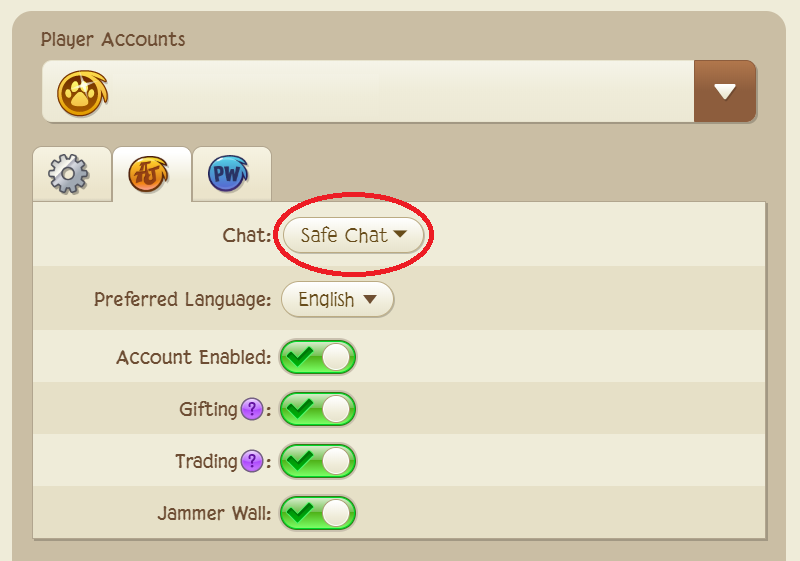 Keep in mind that Safe Chat - Plus is only available on our Animal Jam game. Click here for instructions on how to activate your account.