AJHQ wants Jammers with Restricted Chat to be able to communicate as best as possible, which is why they are constantly updating and improving the Animal Jam Chat Dictionary—the list of pre-approved words that Jammers with Restricted Chat can type.
Registered accounts that have an Parent Email linked to them can suggest words to be added to the Chat Dictionary. If your account is registered and you have Restricted Chat, click on the purple question mark next to your chat box, then type the word in the pop-up that appears.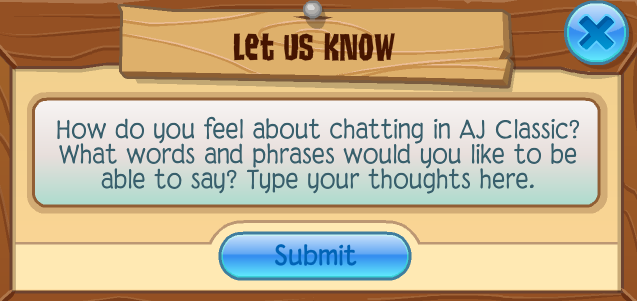 AJHQ reviews Jammers' suggestions daily, and they rely on your help to keep Jamaa the awesome world that it is!