There are several ways you can invite a friend to play Animal Jam! You can tell them to join at AnimalJam.com and enter your username as a referring friend.
Or, you can open the buddy tab

and click the 'Invite a Friend' button.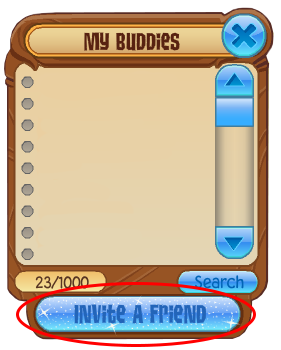 This will pop up two buttons: 'Your Referral Link' button and 'Print an Invite' button.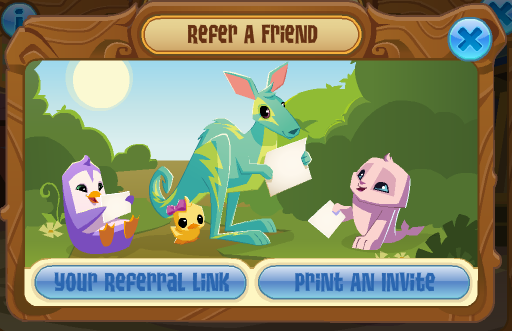 You can give your friends the link and they use that to create an account or you can print a paper invite that will contain a code they can enter on AnimalJam.com!