Registering your account with a parent email is an important part of protecting your account. Providing a parent email means that we can assist you if you forget your password or need any account help from our support team.
Adding an email is easy! Once logged in, click the "Gift" icon to the right of the chat bar.

A pop up will ask you to enter your parent's email address.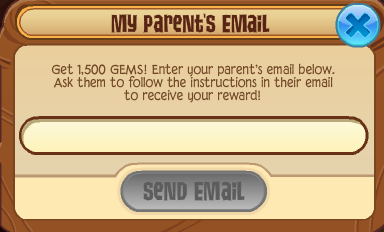 You can also access this by clicking the "settings" menu and selecting the "Update Parent Email" option. If you make a mistake typing in your parents email address, you can select this option to re-enter the correct address.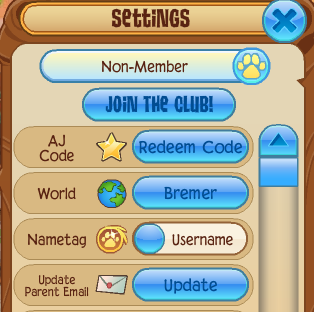 Once your parent confirms their email your account will receive 1500 gems!