Enter Den Editing mode and place the 'My Shop' den item in your den.

Once you exit the Den Editing mode, you will be able to place items in your shop.
To do so, simply click on your Shop item and it will open a shop interface.
To place an item in the shop, click on the blue addition symbol to add items to your shop.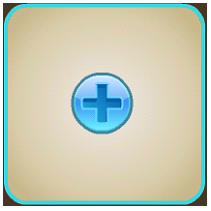 Select an item from your inventory and choose the sales price in Gems or Diamonds. Once you've chosen the items for your shop, close the shop interface and other members may purchase your displayed shop items for Gems or Diamonds.