Because we believe that parents should be involved in their children's online activities, we give parents the ability to monitor and manage their child's player account from their Parent Tools, including their child's chat settings. You can access the Parent Tools by logging in here.
To change the chat setting for an account, log into the Parent Tools and select the account from the drop down. Then choose which game you want to change the settings for and click the button next to Chat.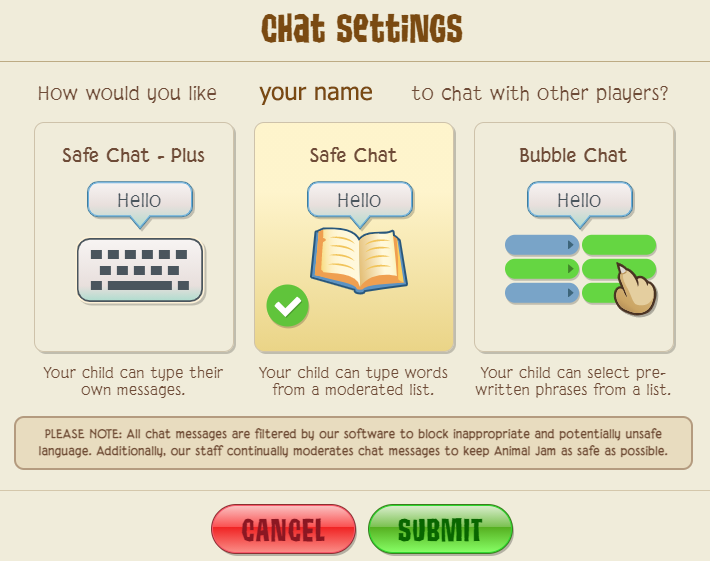 Bubble Chat
Players cannot type messages, but can select expressive words and phrases from a pre-approved list. Players will still have access to the chat bar but will not be able to use it and must select a phrase by clicking on the icon to the left of the chat bar.

Safe Chat
Safe Chat is a safe and engaging way for children to practice their typing and social skills, and it works much like the predictive text functions on mobile phones. By default, every new Animal Jam account is set to Safe Chat.
Safe Chat - Plus
Players can freely type words and phrases to one another. Like all in-game chat, messages typed through Safe Chat - Plus are run through our safety chat filter. Safe Chat - Plus requires an activated Parent Account to enable. While all in-game chat is filtered and moderated, there may still be some chat messages that can get through and may be offensive to some players.