AJ Classic, the original version of Animal Jam initially built for Flash, can be played by downloading the desktop app available on the Animal Jam Classic website.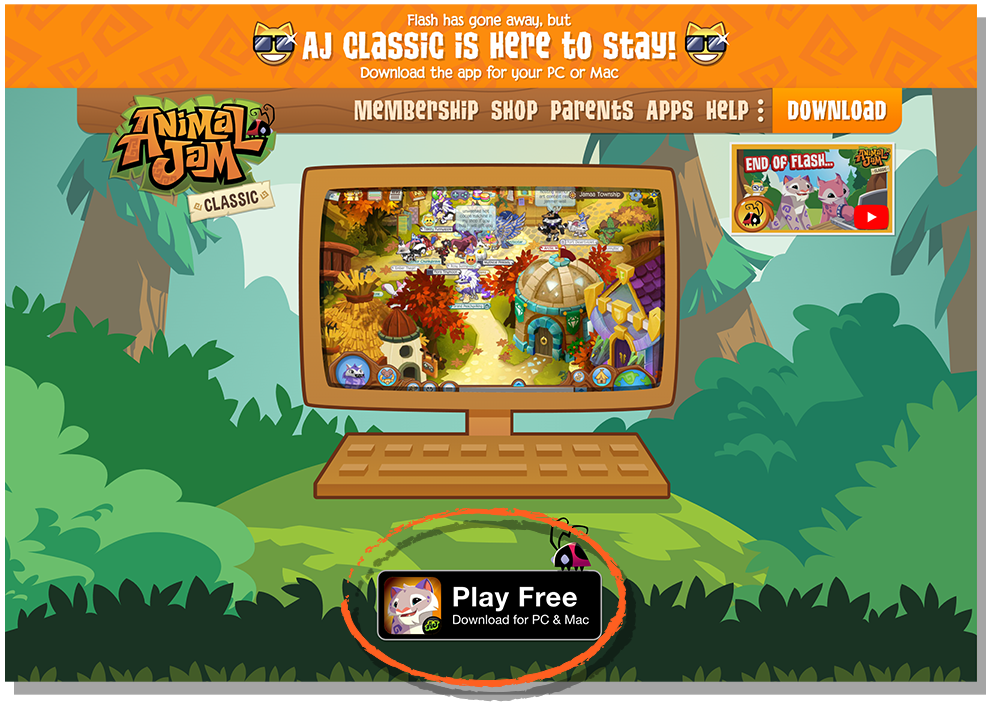 Desktop App
Visit our website here: https://classic.animaljam.com/en
Click the Play Free button to download the game.
Locate the downloaded game file (it will be an .exe or .dmg file).
Double-click the file or right-click and Run as Administrator to launch the game installer.
Once the installer finishes, the game will launch. A shortcut to run the game will be added to your computer's desktop screen so you can launch the application more easily with future logins.
What happened to web sign-in?
Adobe discontinued the development of Flash, which led to browsers no longer permitting Flash players (like Animal Jam) to run. This means that players have to download our custom Flash player in order to log onto Animal Jam Classic. Don't worry, it's still the same game you know and love!
Related articles: